Two Odisha Govt Employees In Vigilance Net; Check The Assets Unearthed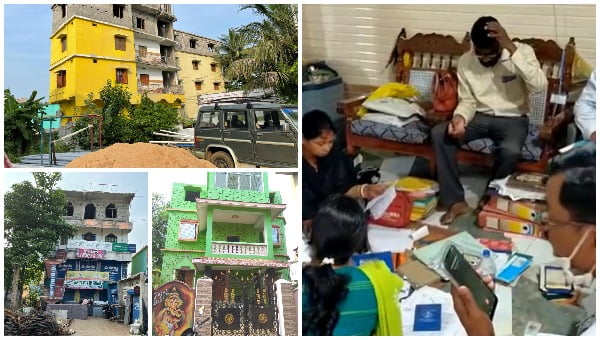 Bhadrak/Bargarh: The Vigilance sleuths on Tuesday conducted simultaneous raids on the offices and houses of two government employees in Bhadrak and Bargarh districts for allegedly possessing assets disproportionate to their own sources of income.
Four teams, comprising 2 DSPs, 7 inspectors and other staff, raided the office of Child Development Project Officer (CDMO) supervisor Mallilata Das and her houses at Aradi Chhak and Ambaroli in Bhadrak district.
A five-storey building and a four-storey market complex at Samraipur, two plots, a four-wheeler and a two-wheeler have been unearthed so far, the vigilance sources said.
Similarly, two teams, comprising 2 DSPs, one Inspector and other staff, conducted searches in the office and house of Goura Chandra Budhia, Secretary of Kumbhari Primary Agriculture Cooperative Society (PACS) under suspension, in the Barpali area of Bargarh.
A residential double-storey building at Kumbhari and 3 two-wheelers have been unearthed so far, the sources added.