[Watch] B'day Girl Sona Mohapatra 'Learns & Grows' With Re-Rendition Of 'Ahe Nila Saila'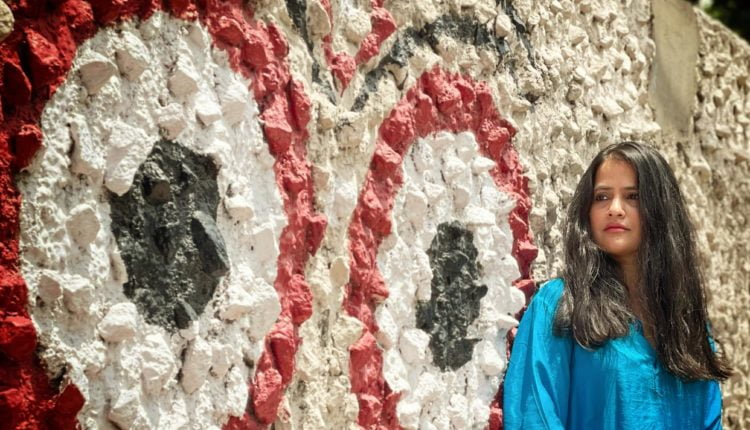 Bhubaneswar: Sona Mohapatra, the Odisha-born playback singer, is loved for her distinct voice, style, funk and approach. Her gust and gusto are reflected both in her singing, life and the way she takes on the trollers.
Interestingly, Sona, who was born on this day in 1976 in Cuttack, left a corporate job over a decade ago to be a musician and over the years has carved a niche for herself as an independent singer, who also does playback. Some of her most well-known songs are 'Bedardi Raja', 'Ambarsariya', and 'Naina'. Her ability as an artiste can be gauged from the fact that she creates her own music.
And her recent love letter for Odisha in the repeat rendition of 'Ahe Nila Saila', which she dedicated to the people of the state in the aftermath of cyclone Yass, showed her constant endeavour to learn and grow.
In 2018, Sona was heavily trolled for mispronouncing certain words while singing popular Odia bhajan 'Ahe Nila Saila' at a live concert. Amid the social media bashing, Sona tweeted: "We artistes learn and grow with such things, let this just be a conversation and not a controversy."
The re-rendition of 'Ahe Nila Saila' despite a few bloopers have been appreciated for the artiste's effort to stay connected to her Odia roots, the thought behind recreating it and her calming yet mesmerising voice.
"Releasing this prayer created by the legendary 17th-century poet Salabega for my motherland. It's been a 72 hours non-stop effort and I hope this music helps calm and also gives strength," she wrote.
Here are some comments on this video sourced from Sona's timeline.
"Better far far better than your last time blunder…."
"Seriously Sona.. Am waiting for this correct pronounce of this Devine bhajan.. When the controversy was has started I thought you won't repeat it again. But you again surprised us
. Lots of love from your motherland.. Jay ho Jagannath."
"I loved the music and her rendition. She seems to have not figured out how to say ଣ."
"Bhava is important 
, God sees the inner, not the language. Jai Jagannath 
"
"I loved her then inspite of all the controversy Rangabati created, and I love her now too. She has sung it beautifully."
"I have first googled this after the news of various protests against you for singing this song. I got a video on YouTube of you performing this at a Mumbai concert. You won't believe I listen to this often after that and it is so so peaceful and soothing and especially the way you were explaining the verses, it got all my heart. Thank you so much for singing this again."