[Watch] Cobra, Trapped In Empty Beer Can, Rescued In Odisha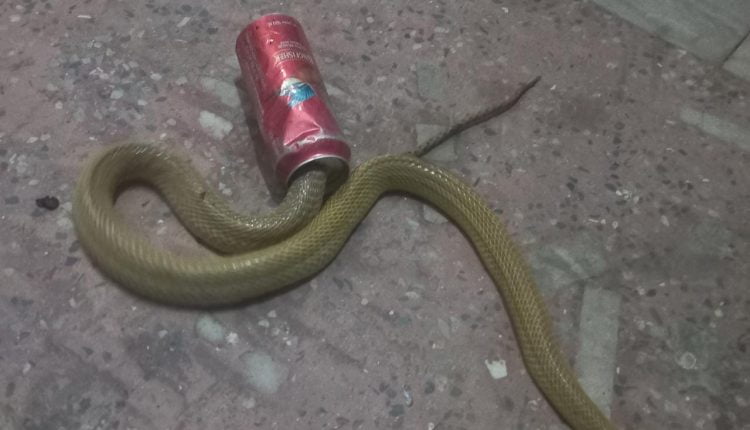 Puri: A four-feet-long cobra was rescued after its head got trapped in an empty beer can in Puri district's Balanga.
Experts from the snake helpline freed the snake stuck in the empty can in the garden of one Jitendra Mohapatra.
After seeing the cobra, Mohapatra called the snake helpline. Susant Kumar Behera from the helpline reached the spot and took it away to the snake helipline's office as special equipment was needed to rescue it.
Subhendu Mallik, general secretary of the snake helpline, asked Behera to bring the snake to his office, where the can was cut open to let it breathe. The cobra's head was then put in a plastic restraining tube and the beer can removed with pliers.
The cobra had not suffered any injuries. Some antibiotics were sprayed on it before it was released in the wild.
Mallik said, "The incident happened because of faulty waste disposal by people. Had we not rescued the cobra, it would have died. People should crush cans after use."