Watch: Space Science Makes Presence Felt In Odisha's Historic Bali Jatra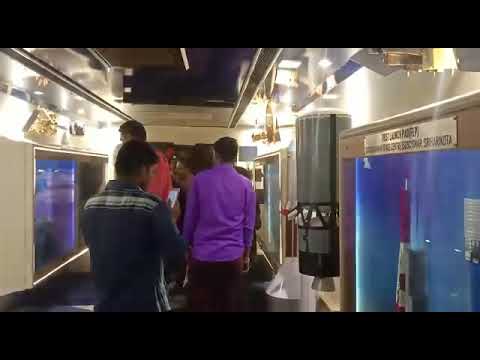 Cuttack: If you thought the exhibits at the Bali Jatra were routine and a tad short on the curio quotient, Indian Space Research Organisation (ISRO) delivers what exactly is needed. Its vehicle at the fair, displaying models of spacecraft, has been drawing enthusiastic crowds. Young people, particularly school kids, are finding the items on show suited to meet their curiosity about space science.
The vehicle, which arrived at the fair on Friday, is part of a demonstration programme aimed at making people aware of India's space initiative. There are 20 exhibits, which include models of Chadrayan 1 and Chandrayan 2, Vikram Land Rover and space launch pads among others. There's no entry fee.
"People normally don't get to know much about ISRO or space science. But there is a lot of curiosity about both among them. It shows in the jostling outside the van," says a visitor, adding "It is a hit among students."
Thousands have visited the vehicle already. Many are likely to be disappointed as it moves away today. "Our aim is to get young people interested in space science. They should have knowledge of ISRO's role in their lives," informs a technical staff if the organisation. The vehicle will travel to a different location in the country, he adds.