When Milkha Singh Went To Cuttack Stadium With A Measuring Tape After Record Win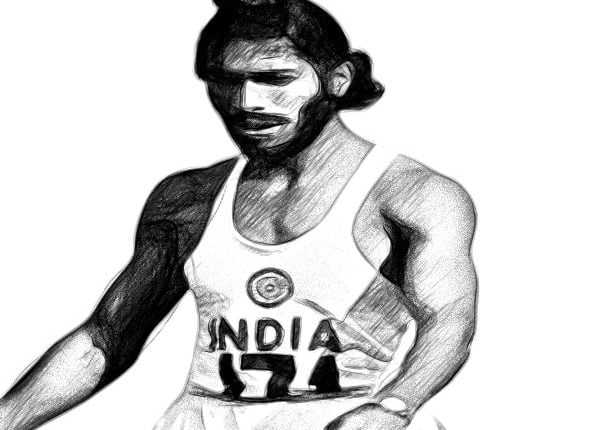 Bhubaneswar: Legendary sprinter Milkha Singh breathed his last on Friday night after a month-long battle with COVID.
He had last visited Odisha in 2016 to attend the 'Eklavya Puraskar' function organised by ImPACT, the charitable wing of IMFA Group. He was then back in news following the release of the biographical sports drama film 'Bhaag Milkha Bhaag'.
During a media interaction then, Milkha recollected his first visit to Odisha in 1957. "It was the National Games in Cuttack, where I created a new record in 200m and 400m. Congratulatory messages started pouring in the following morning," he said.
Milkha, however, was not convinced about the feat. "I had doubts about the length of the track and went out with a tape to measure it," he said.
The win soaked in only after he measured every track at the Barabati stadium.
There was no stopping the 'Flying Singh' thereafter, who went on to win gold medals in the 1958 and 1962 Asian Games.
The Padma awardee had then regretted missing out on a medal at the 1960 Olympics in Rome and the 1964 Olympics in Tokyo, where he finished fourth, and his wish to see India win gold in athletics in the Olympics also remained unfullfilled.
"There is no dearth of talent in India and there also has been significant improvement in terms of infrastructure. The will to create and nurture sportspersons, however, lacks vision, strategy and implementation," he had said.
Milkha, whose tales about throwing up blood on the tracks and passing out due to exhaustion are well-known, stressed hard work and willpower among athletics. "I receive numerous invites. Though my age does not permit me to attend them all, I do accept a few with an aim to stimulate and motivate the younger lot. One has to fight death to come out triumphant," he said.
"Perhaps, this is my last visit to Odisha and I will be more than happy to ignite that fire to win an Olympic medal in at least one belly," he added.