Odisha Police To Intensify Operation Against Maoists: DGP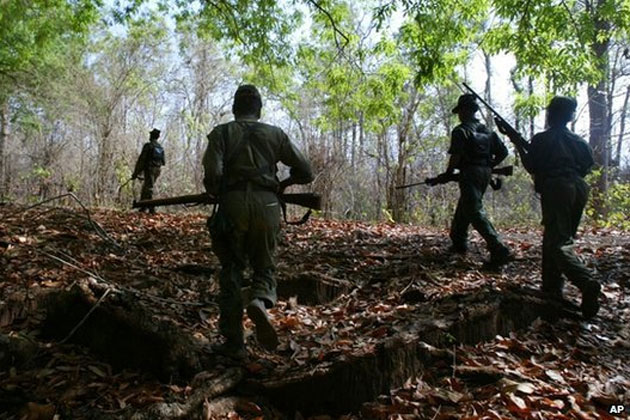 Reading Time:
2
minutes
Bhubaneswar: With the death of seven Maoists in separate encounters with the police in Balangir and Kandhamal districts in two days, the Odisha police have decided to intensify the operation against the Left-wing extremists.
"We will come down hard on the Maoists in coordination with the neighbouring Chhattisgarh, Andhra Pradesh, Jharkhand and Telangana police. To make our mission successful, efforts are on to further strengthen the intelligence network in Maoist-prone Koraput, Malkangiri, Nuapada, Kalahandi and Rayagada districts," Director General of Police (DGP) RP Sharma told mediapersons here on Monday.
He further informed that a meeting in this connection would be held at Visakhapatnam where the DGP and the BSF personnel of Odisha and Andhra Pradesh, Special Operation Group (SOG) head of Odisha and the Greyhound force of the Andhra Pradesh government would be present. In the meeting, a blueprint would be prepared to formulate strategy against the Red rebels, he added.
Referring to the operations in Balangir and Kandhamal districts in the last two days in which seven Maoists, two women cadres, were killed, the DGP said these two operations were carried out by the Special Operation Group (SOG) and the District Voluntary Force (DVF) led by the Balangir SP K Siba Subramani and Kalahandi SP Pratik Singh.
Combing operation in Kandhamal district is still on, he added.
Meanwhile, Union Home minister Rajnath Singh, in a telephonic conversation with chief minister Naveen Patnaik on Monday afternoon, praised him for his efforts to weed out Maoist menace in the state. Singh also praised the Odisha Police for carrying out  successful operations based on intelligence inputs.
Comments
comments